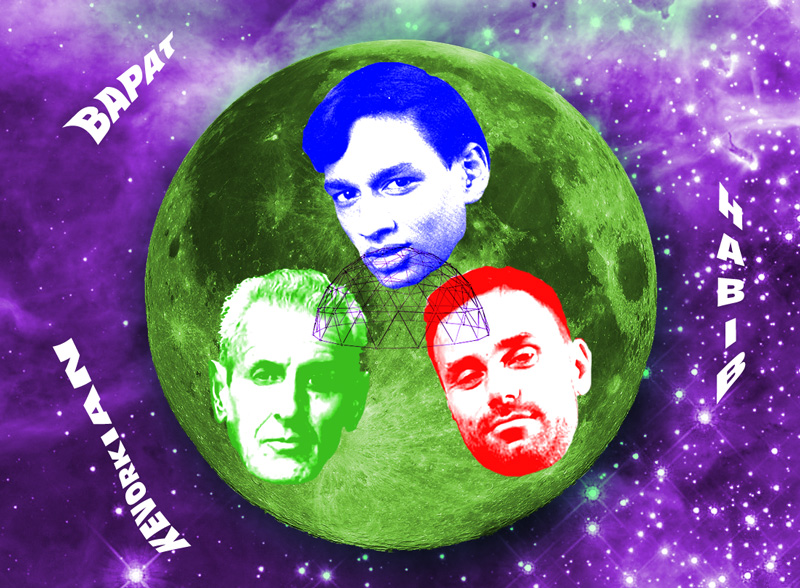 Sunday, January 27 at 4pm
MoMA/PS1
4601 21st Street, Long Island City, NY 11101
Free with museum admission
Join the Facebook event
A screening of Jack Kevorkian's public access television program The Door (30 min); presented by Anna Della Subin
A screening of Shridhar Bapat's video feedback fantasia Aleph Null (12 min, 1971); presented by Alexander Keefe
Sex talk and group consciousness exercises;presented by Conner Habib
Plus: Transcendental listening in the dome
————
Jack Kevorkian
Dr. Jack Kevorkian — also known as Dr. Death — was a pathologist, euthanasia activist, poet, composer and instrumentalist. In Bidoun #27 (Diaspora), Anna Della Subin told the profoundly strange story of this child of genocide survivors through his curiously compelling paintings. Here, Subin will introduce The Door, a public access TV show on the nature of consciousness and some "very hazy realms of human existence," which Kevorkian produced, wrote, and hosted in California in the early 1980s.
Shridhar Bapat
In the late 1960s Shridhar Bapat was a key figure in the emerging video scene. The first video curator at The Kitchen in its most freewheeling period and the "finest feedback camera turner in New York City," Bapat worked on the New York Avant Garde Festivals, the first Women's Video Festival, Shirley Clarke's TeePee Video Space Troupe, and many of Nam June Paik's major installations before falling out of the scene to live underground; he died, homeless, in 1990. Alexander Keefe reconstructed Bapat's story in Bidoun #27 (Diaspora). Keefe will be presenting a rare screening of Aleph Null, one of Bapat's original video compositions — "all these mandalas going all over the place," in Bapat's words — created with Charles Phillips in 1971. First shown at the Whitney Museum's 1971 "Video Tape Special," Aleph Null was last screened at the Mudd Club in 1981.
Conner Habib
Conner Habib is a writer, philosopher, sex advice columnist, and gay porn star, based in San Francisco. An adherent of Rudolph Steiner's Anthroposophy, Habib lectures on the Western esoteric tradition. He has been featured in such films as Man Up, Night Maneuvers, and Arabesque 2: From Tales of the Arabian Nights; his essay, "The Virtues of Being an Object," appeared in Exploring the Edge Realms of Consciousness, edited by Daniel Pinchbeck & Ken Jordan. Anna Della Subin's conversation with Habib is forthcoming in Bidoun #28 (Interviews).