Bidoun & Semiotext(e) at Light Industry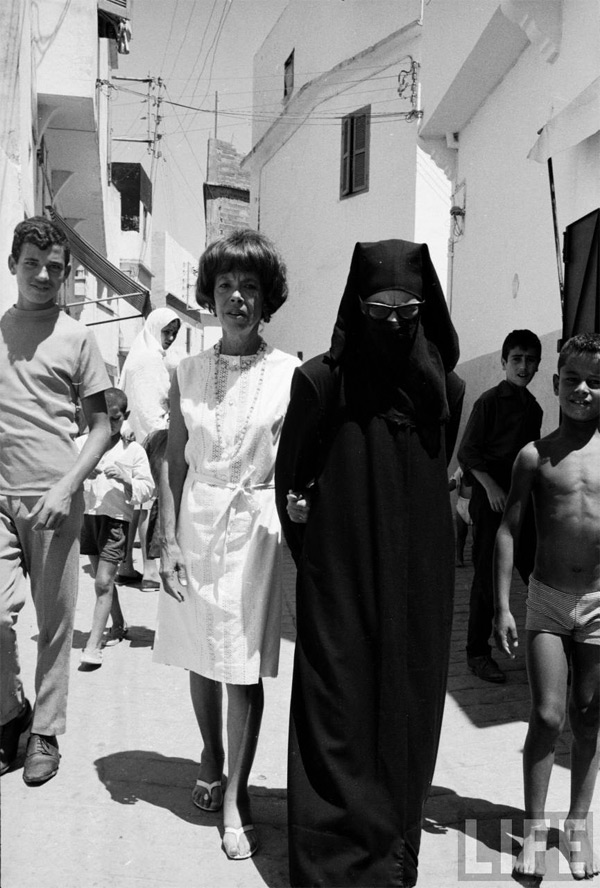 Bidoun and Semiotext(e) presented a screening of two rarely shown works depicting outsiders' visions of Morocco, introduced by celebrated novelist Abdellah Taïa, Morocco's first openly gay writer, who discussed the fascination that Moroccan literature, landscape and culture have exerted over American expats and travelers.
An American In Tangier, Mohamed Ulad, 1993, 27 mins
Leaving the US for Tangier, Morocco in 1947 when he was 37 years old, the American writer Paul Bowles remained there until his death in 1999, immersing himself in Moroccan culture. In addition to the classic novels he is best known for, Bowles translated numerous stories by Moroccan storytellers (Mohammed Mrabet, Larbi Layachi and others) and compiled two LP recordings of traditional Moroccan music. An American in Tangier is an intimate conversation in which Bowles reflects upon his life in Morocco.
Print courtesy of Cinematheque de Tanger and LACMA.
Chronicles/Morocco, Michel Auder, 1971-71, 26 mins
Morocco 1972: The Real Chronicles with Viva, Michel Auder, 2002, 36 mins
Auder alternately refers to the Chronicles as video diaries or novels that are Proustian in nature. Edited almost thirty years apart, Chronicles/ Morocco and Morocco 1972: The Real Chronicles with Viva together are a study in Auder's approach to his memories. The footage is all from the same trip that was a family vacation. Tension developed between the couple and Viva left a few weeks into the trip, while Auder remained for several more months. Auder subsequently edited Viva out of the first version. He also misdated the trip by accident. It took place in 1972, not 1971. Considering Chronicles/Morocco a construct of emotional convenience unfaithful to memory, Auder decided to supplement the first version with a fuller account. The two works feature almost entirely different footage. There are, however, sections where one can see where Auder has omitted Viva. The star of the 1971 version is a young Moroccan Adonis who appoints himself tour-guide for a group of Europeans, including Michel. The camera follows his charming antics as he flaunts his nubile body and rather blunt but effective skills as a hunter. The supplement, Morocco 1972, stars Viva and Alexandra, continuing the theme of mother and child as it was poignantly established in Auder's other diaries.
Wednesday, October 21 at 7:30pm
Light Industry